| | | | | |
| --- | --- | --- | --- | --- |
| [ | mood | | | cheerful | ] |

And so...

YANRU REMOVED HER BRACES!

Right, her teeth are no longer imprisoned by the quashingness of braces in which her mouth has been completely de-metaled, unlike mine. ):
She now flash clear, unobstructed white enamels, which, no doubt, has upped her sexy factor!
I guess there's no need to tell one how good it feels to be rid of the menace, & yes babies, half a year more to go before it's my turn!
My dental appointment was right after her removal-of-braces ceremony which took alot shorter than I expected though.
I was told to wait for a good forty five minutes to an hour before it was my turn, but in no less than 30 minutes was she done.
I somehow imagined the much anticipated moment to arrive with much fanfare, but it was pretty ordinary. Dr Ang merely popped them off like he was flicking coagulated candy off her teeth!
How anti climax. I expected more tugging, pushing, grunting, and more action in general (which would prolly have my sister killed due to the almost impossible pain) !
He then slid off two wiry metal chunks which looked positively adorable! They looked like cyborg slugs!

Afterwhich, he helped her clean off the resin residue using a high pressure water spray, which left her mouth swimming with an unattractive mixture of highly alarmed saliva and water from dodgy origins.
And so, Dr Ang was, drilling and sawing at her teeth, presumably, till her gums felt itchy from all the vibration; taking, an unhealthy amount of pleasure at watching her wince in agony.. Lol.
All the while helping her wipe her face tenderly as another arc of water hit her nostril or cheek.
By the time he was done with his sculpture, her saliva had obtained the consistency of cement, for some odd reason, and refused to depart her mouth after being ejected with a gurgle.

What remained however, was a long thread of saliva that obstinately refused to budge, bridging the sink and her mouth.
Interference had no bearing on it, it merely branched off and formed greater, stickier webs, much to Dr Ang's amusement.
And as she was wrestling her saliva monster, the dentist presented her with the soft mold that would imprint the shape of her teeth to make retainers.
Hastily ptui-ing all the cement out of her mouth, she was coaxed into letting the mold into the vicinity of her teeth.

BLEUGHHH!
Even though I was merely witnessing the entire process, feeling lucky enough not having to experience it, not just yet, already felt so much like vomiting!
The thought of me positioning in Yanru's situation in exactly half a year or so from now, going through the entire abhorrent process which I had witnessed earlier on, isn't at all appealing.
If anything, the mole made the consistency of my sister's saliva even thicker.
It was vile, and distinctly embarassing I could sense. But then I thought, Hey! We pay the guy and surely part of the service is not to look at her/me in the future in a disgusted manner!
And anyway, I reassured myself, no one looks glam at the dentist's.

So much for talking! Let pictures show you the before & after removal of braces, though it's not that much of a difference, (Ah ma & Aunty Dyon were having some casual chat with Yanru and throughout the entire conversation not having realised the removal of her braces! Apparently, the difference of braces and braceless isn't that erm.. vast?



BRACES!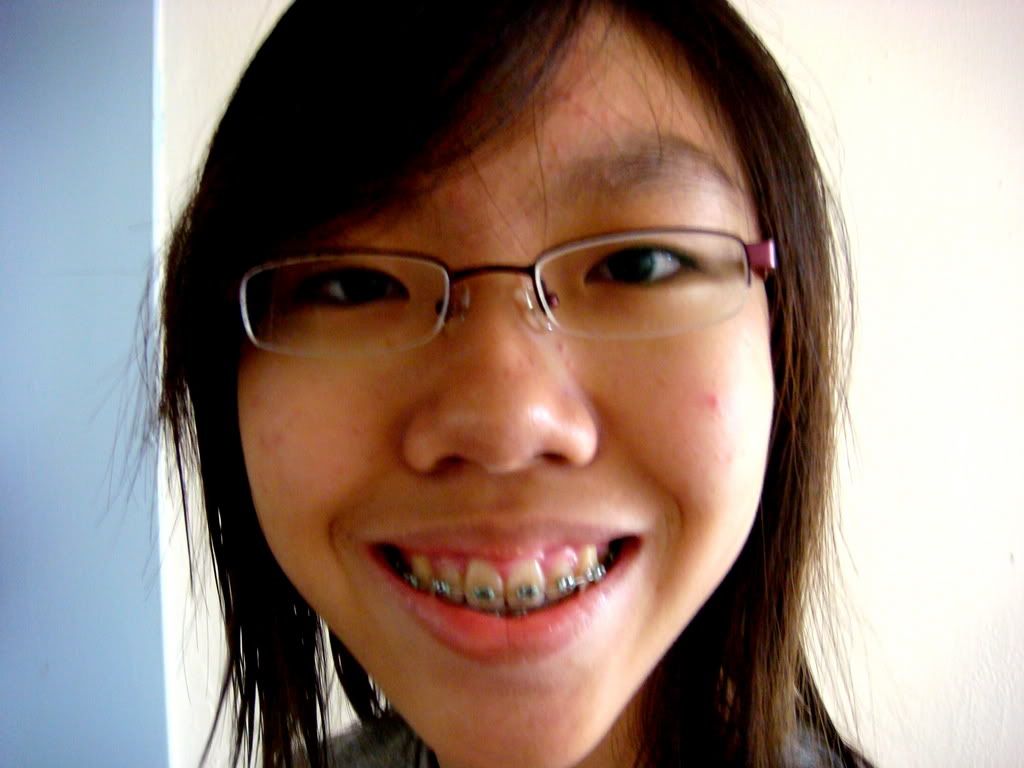 & now, BRACE-LESS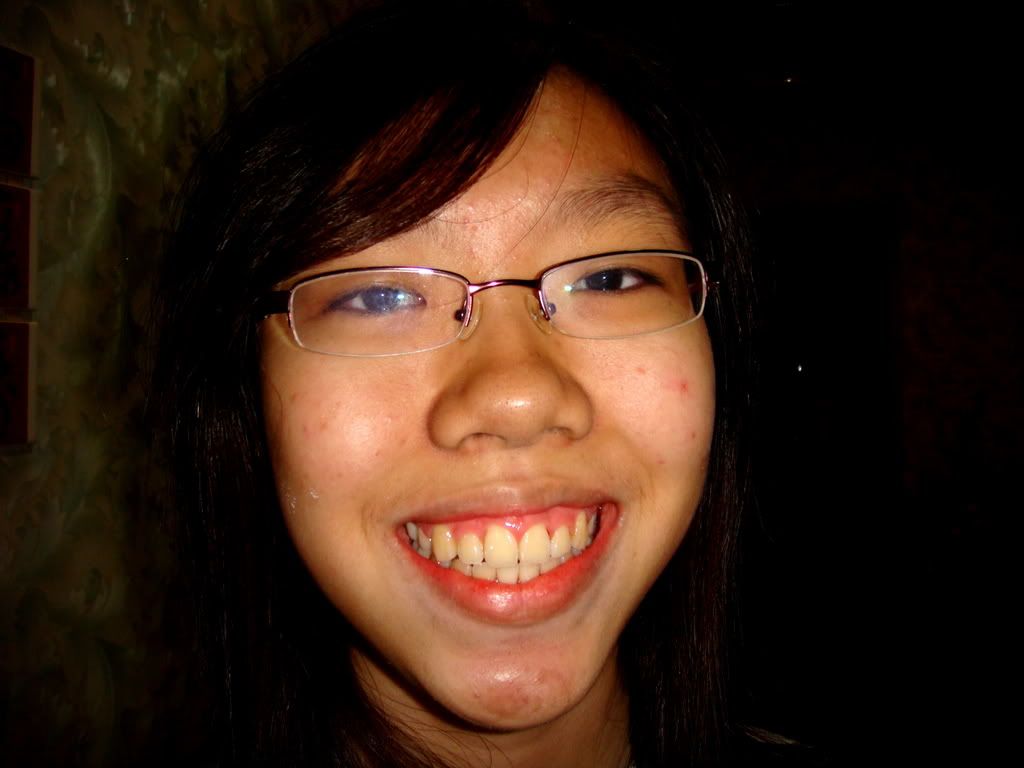 The aftermath of braces = Nice & beautiful set of teeth. But behind the nice & perfect set of teeth are the process gone through, time involved, and tons of money squandered.
Did I mention it's pretty much a far cry if anyone were to compare her teeth then, and her teeth now?

Now that she's braces-free, she cried, for it now means she has to undergo a new obstacle - retainers! (which I have to, too, in time to come.)


Yesterday..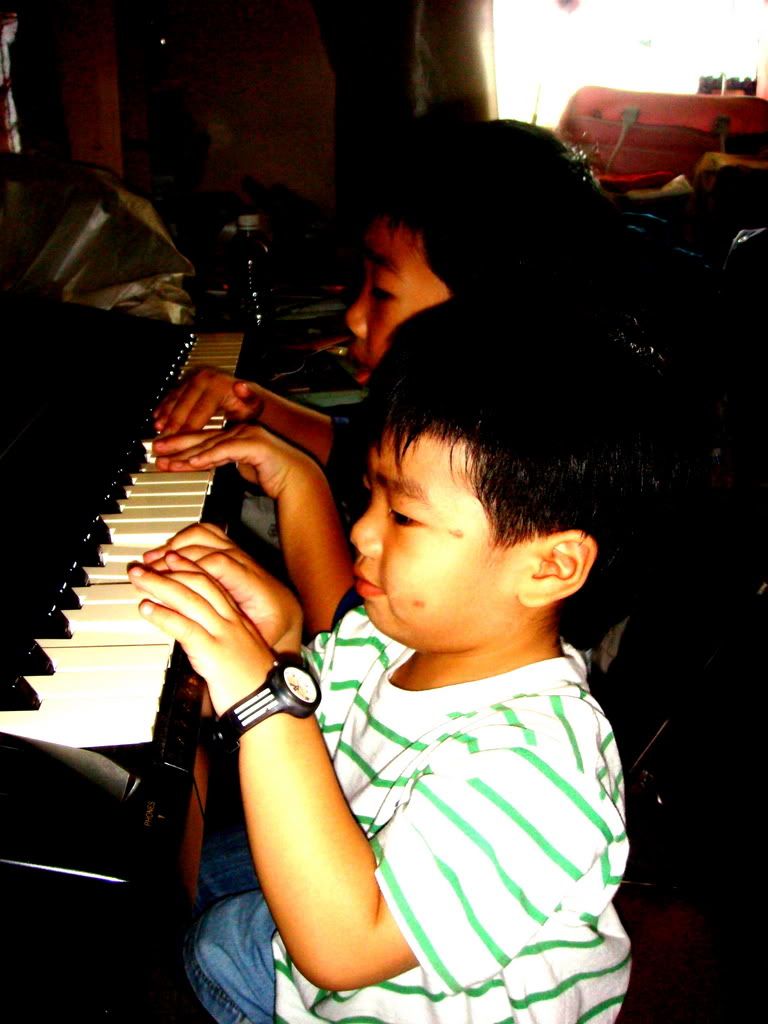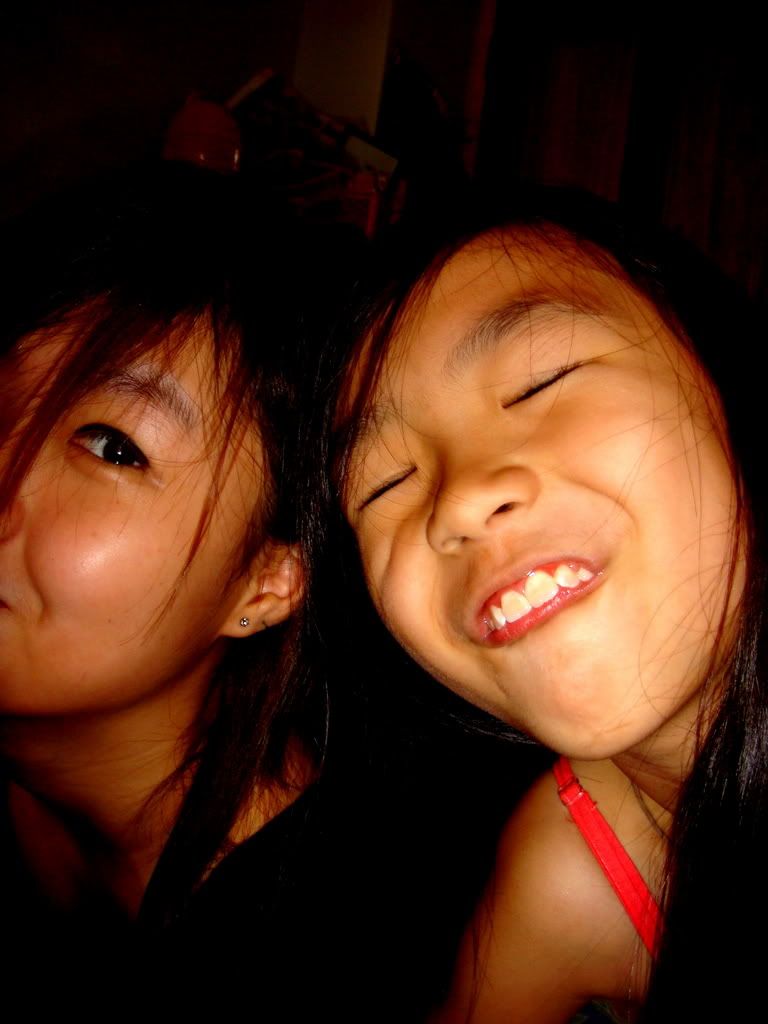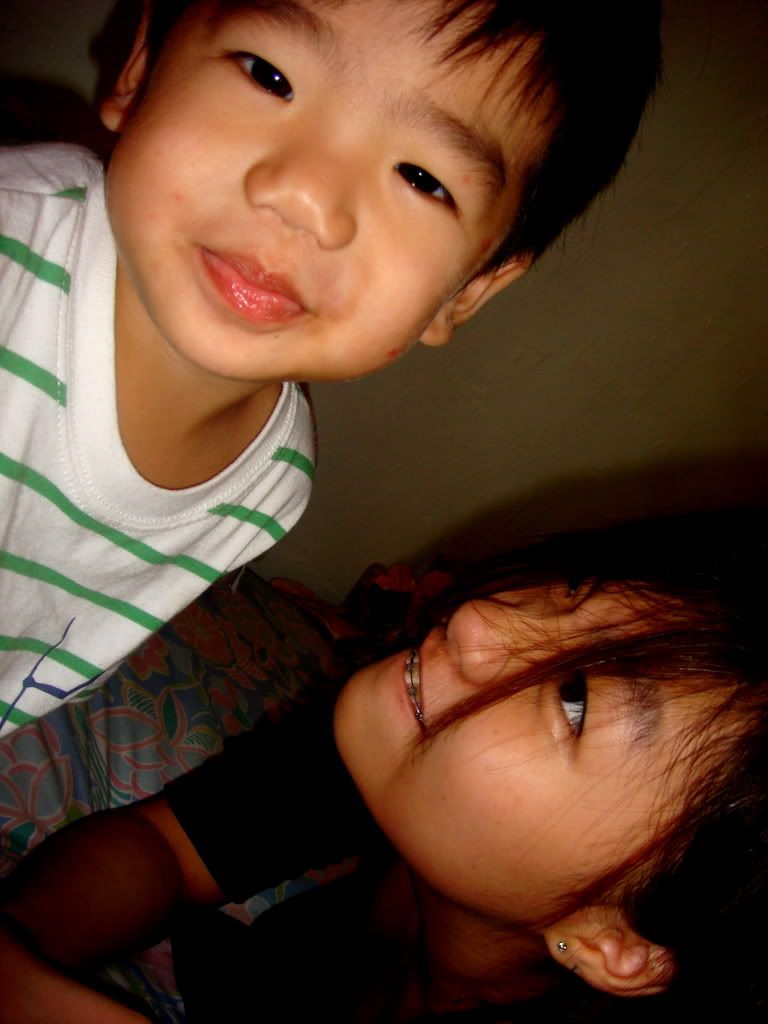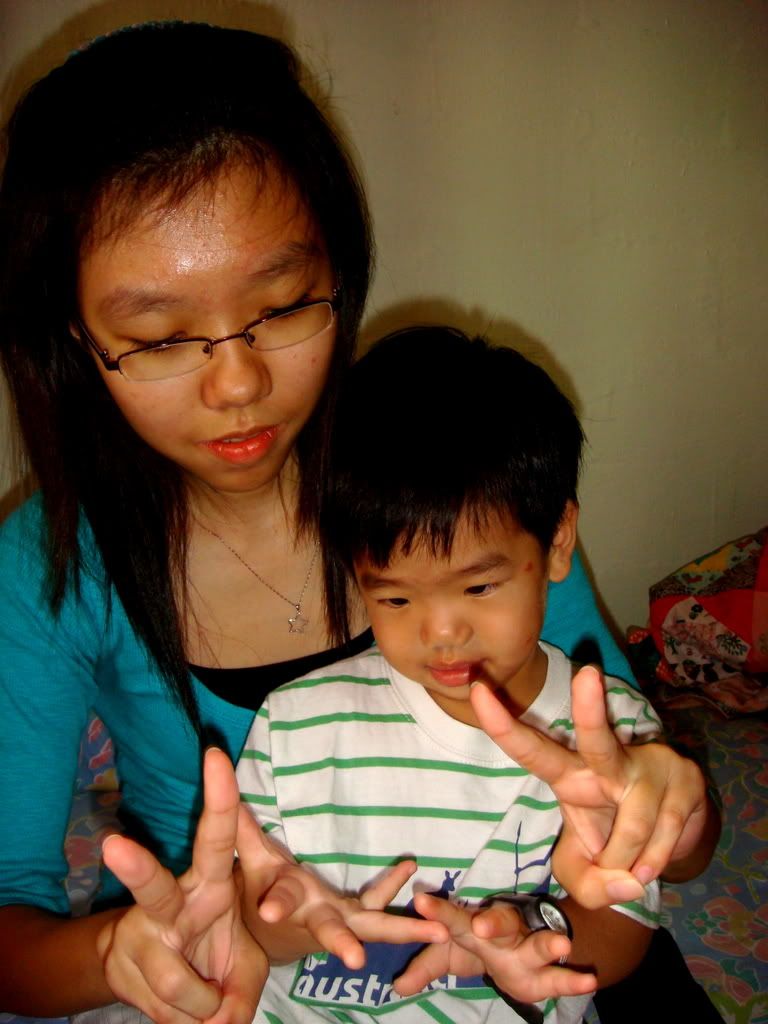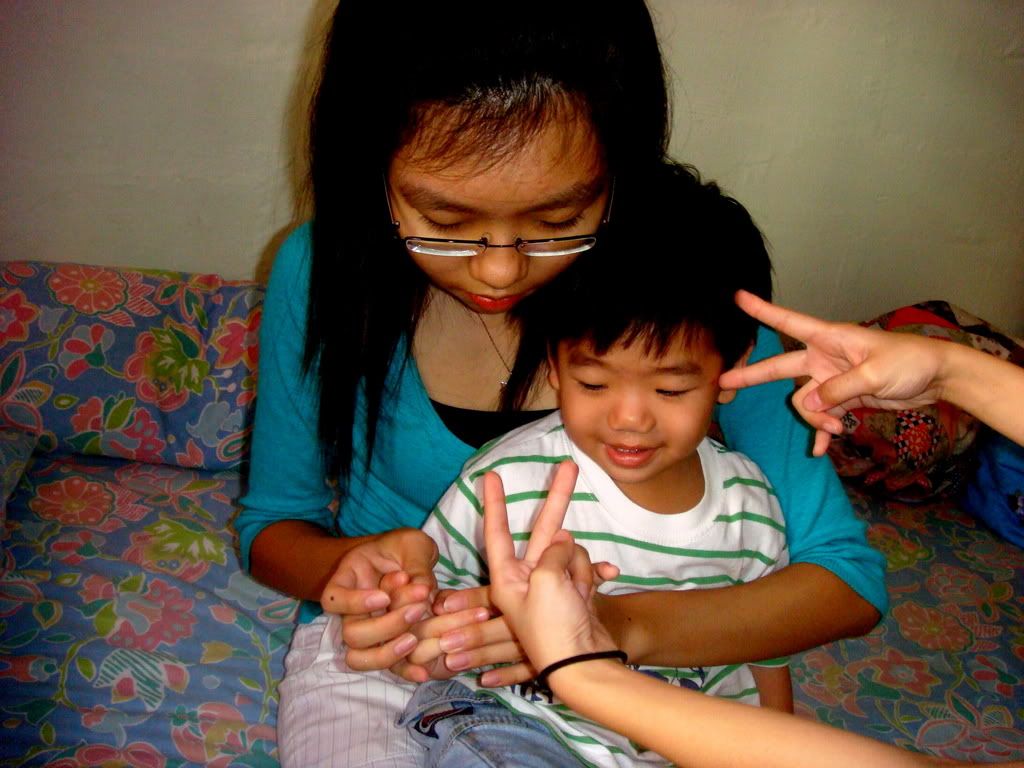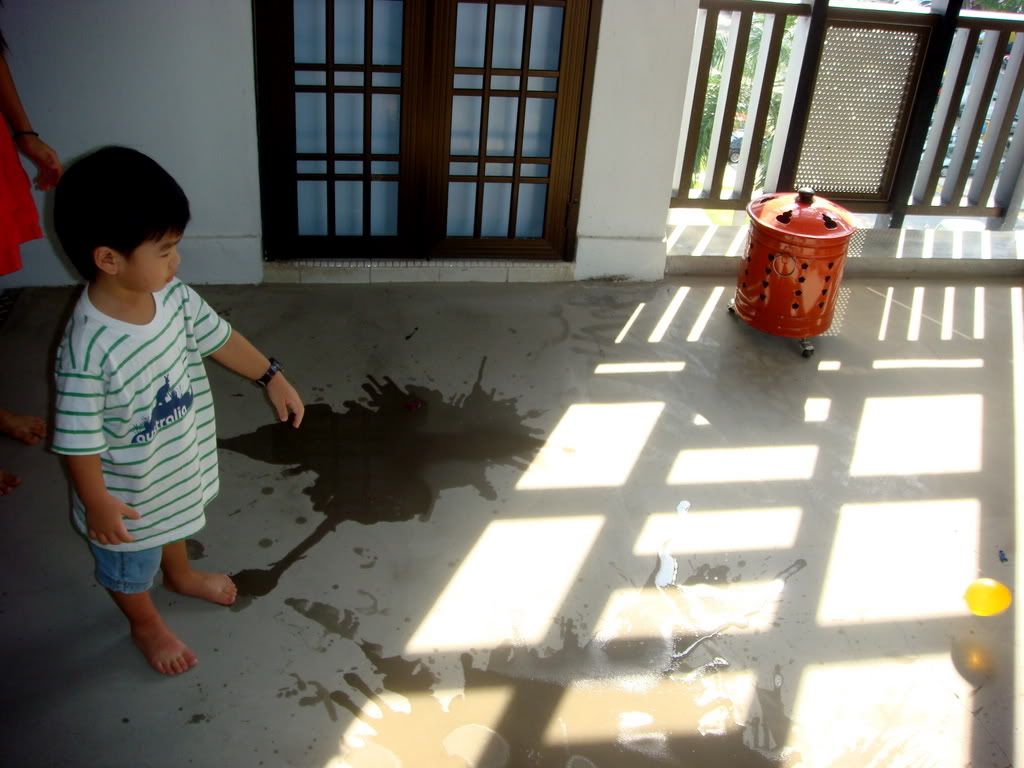 It finally dawned on me that I need a trim badly.
Maybe it's about time, & eyebrow was what I mean.



You are the one, the one who lies close to me baby ♥